Ameen and Stephen
Welcome to our page. We love nothing better than a delicious cup of coffee in an inviting environment.
We're traveling all over Thailand, sipping coffee in all sorts of establishments. We've tasted the excellent right down to the nasty.
Our hope is that you'll be visiting one of the 77 provinces in Thailand and use our site to discover the best coffee shop(s) nearby.
This is a work in progress, so if your province isn't covered yet, check back soon.
With caffeine and love
Stephen & Ameen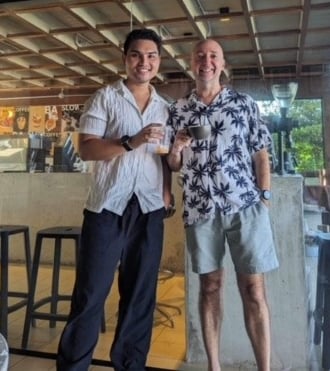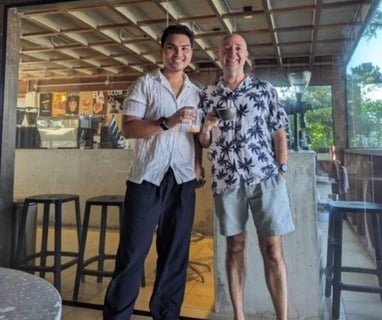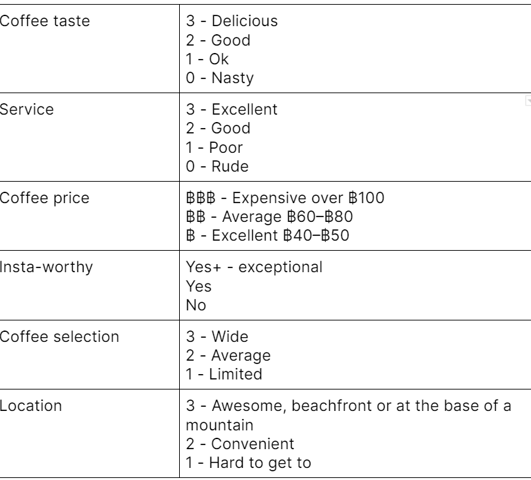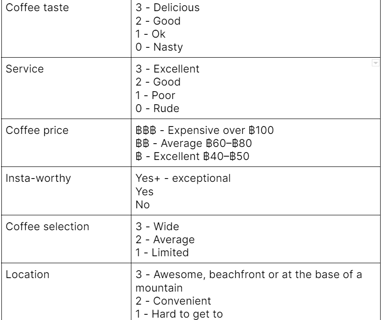 We rate every café by a number of criteria as shown in the table on the right.
The scores are from 3 being the highest to 0 being the lowest.